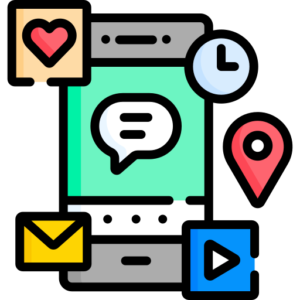 Learning through play and becoming familiar with digital tools are two important goals of the DIVETOUR project.
For this reason, we are developing a game based app, that is a platform that can be used both by smartphones and computers that allows, through quizzes, mini-games and gamification mechanisms, to learn more about accessible tourism.
Once finalised, the game-based app will be available in this section for download on computer and mobile devices.
DIVETOUR game based app will help students acquire important knowledge of what accessible tourism, customer care and inclusion of people with disability are; it will also help professionals of the tourism sector use innovative and quality digital tools and make them aware of the advantages of their use.
The learning approach used in the game-based app is "learning through play": quiz, mini-games, and scenarios will be presented to the users, who will have to solve problems and to achieve specific goals in life-like situations. In the safe environment of the game, it will be possible to commit errors while playing, without risking the negative consequences that there would be in the real world.