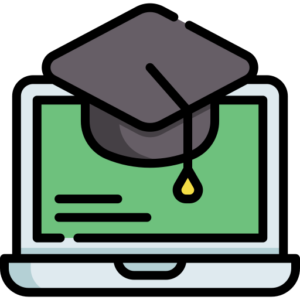 Welcome to Divetour cMOOC!
The MOOC as a synchronous training event ended on February 28, but you can still register and access its training resources.
To register for the course click here:
To go directly to MOOC Resources click here:
DIVETOUR MOOC aimed at providing tourism VET trainers and learners, SMEs in the tourism sector and other tourism stakeholders with knowledge and guidance on developing strategies for the tourism sector recovery after the Covid-19 pandemic and other crises.
Specific focus was placed on the development of an inclusive tourism ecosystem, catering for all tourists including those with specific access requirements, such as persons with disabilities, seniors and many others.
Although the synchronous course has ended, the training resources are still available for consultation. Using these resources, you will learn about the main tasks and characteristics of accessible tourism and you will understand how accessibility is not only a matter of rights for persons with disabilities but also a big business opportunity and a way to develop sustainable and high quality tourism products and offers.
You may choose the learning content you prefer reading texts and watching videos at your own pace, test your achievements through self-assessment tests, and to share ideas with the other participants through web forums or online, using your preferred social media tools.
Two webinars were organised during the MOOC, in which experts explained key concepts and talked with participants, answering their questions and discussing their feedback and ideas. Webinar recordings are available among the MOOC resources listed below.
Experts from the DIVETOUR project team will still be available to support you through the forums, which will remain active until the end of the project.
After completion and passing the self-assessment tests at the end of each Module Topic, you can still obtain a Certificate of Attendance, signed by the DIVETOUR project partnership. We kindly ask you to evaluate our course with the provided questionnaire.
Thank you for your attention and have a nice dive into accessible tourism!
🧰 Warm Up – Training Kit
In the warm-up section, you can find a series of materials very useful in learning how to navigate the MOOC and prepare your training sessions.
🎯 MOOC Resources
360 Videos



Module 1 – The Response of the Tourism Sector to the Pandemic
Module 2 – Accessible Tourism and Its Potential


Test for MOOC Efficacy Assessment


✅ Certification
You can obtain the certificate of participation by visiting the link below once you have finished the self-assessment tests for the four Topics and provided feedback on the format and content of the MOOC.
Link to download the certificate: https://divetour.eu/quizzes/mooc-certificate/
🤝 Forum
Join MOOC participants and tourism professionals in our forum to continue the conversation about the addressed topics!
🌐 Webinars
During the Divetour MOOC, two live webinars were organised in which experts deepened some topics and answered participants' questions.
🔠 Translations
Español
Lietuviškai
Slovensko