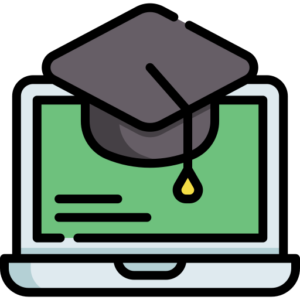 Welcome to Divetour cMOOC!
To register for the course click here:
To go directly to MOOC Resources click here:
This MOOC aims at providing tourism VET trainers and learners, SMEs in the tourism sector and other tourism stakeholders with the knowledge on possible strategies for the tourism sector recovery after the Covid-19 pandemic and other crises.
It will focus on the importance, for this recovery, of developing a more inclusive tourism ecosystem, catering for all tourists including those with specific access requirements, such as persons with disabilities, seniors and many others.
Thanks to this course, you will learn about accessible tourism main issues and characteristics and will understand how accessibility is not only a matter of rights but also a big business opportunity and a way to achieve a more equitable, sustainable and high quality tourism offer. You'll have the chance to choose the learning content you prefer to read and watch at your own pace, and to socialise with the other participants through the forums here or on the internet using your preferred social media tools.
At the beginning of every Module we will communicate the ≠hashtags to use and every second week a webinar will be organised to talk together with experts about your feedbacks, doubts and ideas. At the end of every Module you could test your achievements with a questionnaires.
There are no proper teachers for the course, only some experts who will be present sending you emails, or appearing in the forums. You don't have to search for them, just ask a question through the forums and they will answer.
At the end of the course, if you want, you can obtain, after completion and passing of a final evaluation, a Certificate of Attendance undersigned by the DIVETOUR project partnership. And please dont forget to evaluate our course with the monitoring questionnaire we will provide you.
Thank you and have a nice MOOC experience!
🧰 Warm Up – Training Kit
In the warm-up section, you can find a series of materials very useful in learning how to navigate the MOOC and prepare your training sessions.
🎯 MOOC Resources
These MOOC materials can be viewed in any order, but some of them will only be accessible after a certain period of time has passed.
360 Videos



Module 1 – The Response of the Tourism Sector to the Pandemic
Module 2 – Accessible Tourism and Its Potential


Test for MOOC Efficacy Assessment


Coming soon!
10th-28th February 2023
🤝 Forum
Join MOOC participants and tourism professionals in our forum to continue the conversation about the addressed topics!
🌐 Webinars
During the Divetour MOOC, there will be two live webinars in which you can interact with the project partners and ask questions.
Second Webinar: 10th February 2023, 10.00-11.00 CET
Link to participate: coming soon
🔠 Translations
Español
Lietuviškai
Slovensko